BROADBAND may NEVER REACH CALHOUN or GILMER COUNTY!
It may be years and years before Calhoun and Gilmer get broadband and we think the reason is to keep the population dumbed down. When the TRUTH blogs came out the public officials thought that it was something they could have someone arrested for when the matter is protected by the 1st amendment and all they did was make fools of themselves trying to keep the truth from the public and their mission failed!
Concerned Citizens Free Press
WV ISSUES TO BE FEATURED ON CBS-DUTCH NEWS – TV Crew Visits Calhoun, Broadband Promises
(01/20/2014)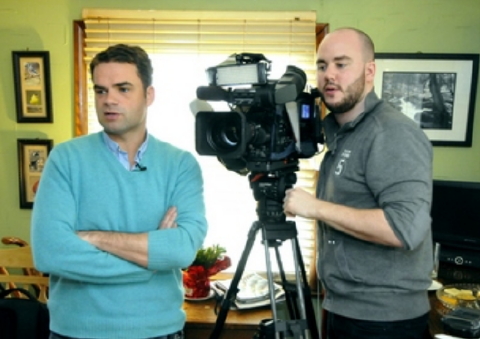 Erik Mouthaan (L) and Freek Herberts visit the Hur Herald office

Story and Photos by Drew Moody
Last week, three stories brought the North American bureau chief of RTL-TV news (The Netherlands) and his cameraman to West Virginia.
While state and national media focused on the toxic chemical spill in Charleston, Erik Mouthaan and his cameraman, Freek Herberts, traveled the back roads of the Mountain State for other reasons.
Based in New York City, the pair spent a day in Calhoun County putting together a story about the lack of high-speed Internet access.
In addition, they also focused on prescription drug addiction and the coal industry in the state.
"The fact that 1-in-7 people (in the U.S.) don't have access to the Internet is mind-boggling to me," Mouthaan said last week. He surmised…
View original post 475 more words